The Flute Player's Book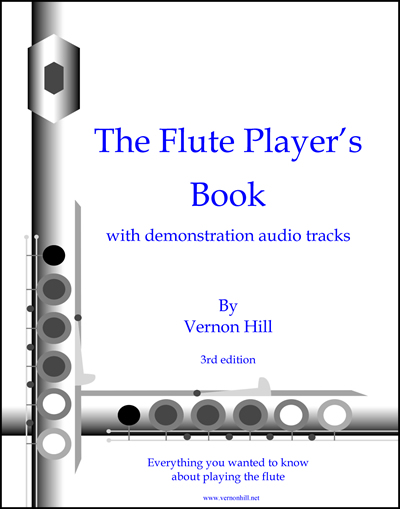 Written by Vernon Hill the Flute Player's book is a complete manual for the flute player and music teacher. Includes 140 pages of charts, checklists and useful exercises, and 54 audio tracks (cross referenced).
The Flute Player's book by Vernon Hill:
answers all your questions simply and logically
your playing will improve and be more enjoyable
entire sections on phrasing, tone colours, vibrato, technique, tonguing, breathing (including `circular breathing') intonation and effortless high notes.
Vernon's CDs Complete Bach Flute Sonatas on 2 CDs
Vernon Hill (flute) with Roger Heagney (Harpsichord) and Jaqueline Johnson (Cello)
Vernon's Historical Recordings
Vernon Hill Historical Recordings on Youtube
Canberra Wind Soloists Historical Recordings on Youtube